Grand Teton's 2021 Youth Conservation Program hit the halfway mark this week. Aside from their typical trail work routine, the crew had the opportunity to work with different departments and gained knowledge on some of the critical yet lesser-known careers in the National Park Service.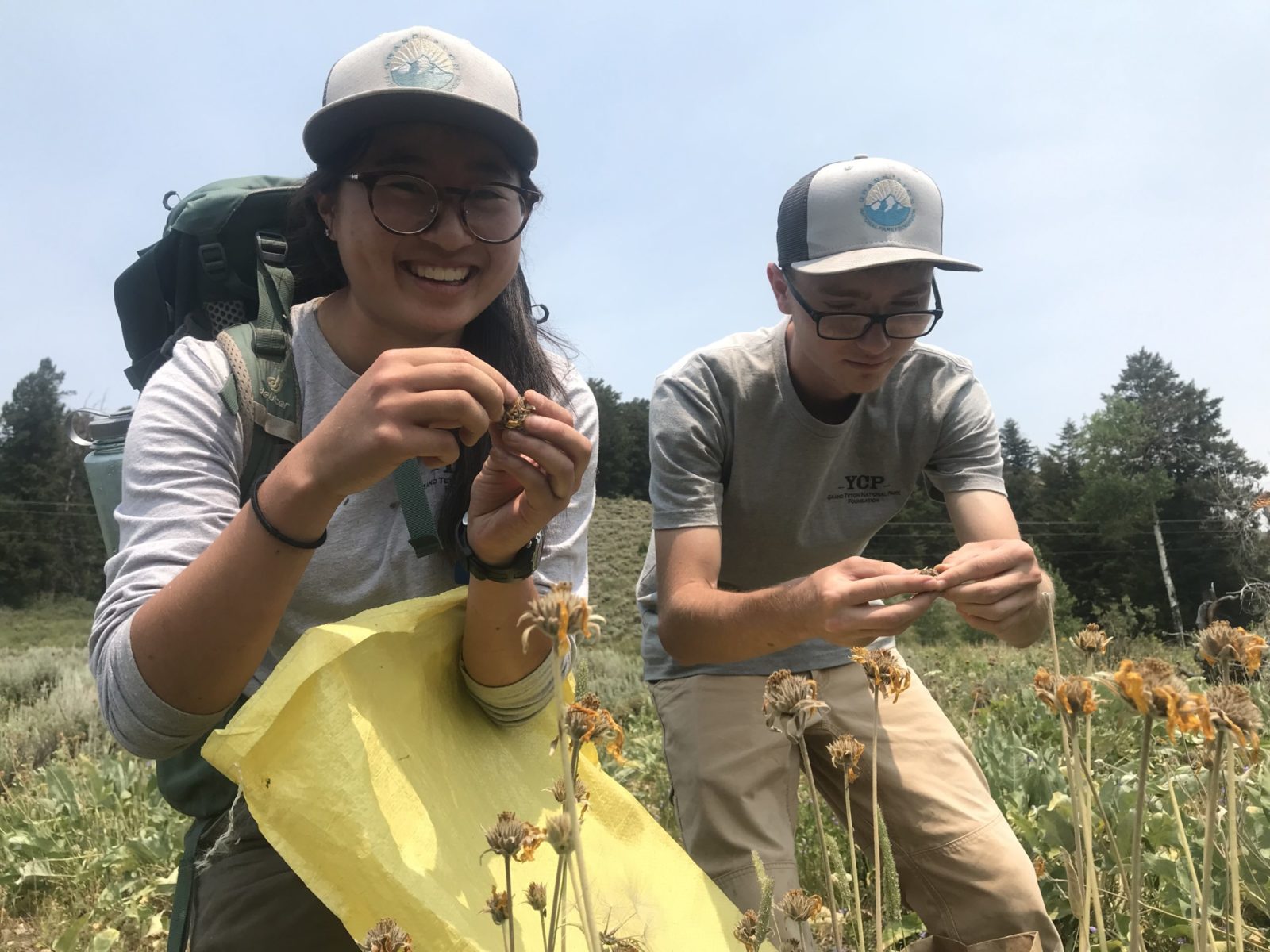 It was a busy week for YCP balancing educational opportunities and hard work. The park's Vegetation Crew took the team to Lozier Hill, where they helped gather seeds from one of the most prominent native flowers in the park, Arrowleaf Balsamroot. This work will help vegetation specialists ensure the proliferation of this plant in its natural environment throughout Grand Teton. YCP also spent a day with lead Interpretive Ranger Clay Hannah learning the history of Menor's Ferry and putting in some old fashioned sweat equity to maintain the historic replica ferry along the Snake River.
The crew also spent time with seasoned trail crew lead Angela Timby working between the Lupine Meadows trailhead and the Garnet Canyon trail junction removing old, eroded, jagged rocks from water bars and any other problem rocks in the trail. This created a much more enjoyable and safe walking surface for users of this extremely popular trail system.
Once again, Youth Conservation Program participants and leaders have had a great week in Grand Teton National Park. Thank you to everyone who continues to make this program possible and so impactful.